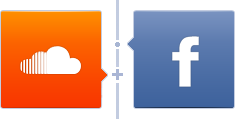 Resident Artists >
Azrin

Loki

Freya

Henk.d

Nikki Zibell

Harry Blotter

Nikki Sig

Imperfect Circle
.
Resident Artists

AZRIN

Founder of Unstable Sounds, from the deep bellows of the underworld, Azrin arises to feed the masses there dish of dark, twisted, glitchy psygressive

More Soon...


LOKI

The alter ego and split personality of Azrin, Loki will grind home an assortment of industrial and straight up techno for your listening pleasure

More Soon...


FREYA

The techno mistress of all things deep, dirty, sexy and chunky. Freya will always find a way to pound you down into the dancefloor

More Soon...


HENK.D

A man of many skills and talents, Henk.d will be commonly be found opening up the the night, but will also be found providing mesmerising visuals

More Soon...


NIKKI ZIBELL

An audio/visual extraordinaire, Ninja will fill the club with her deep, grindy beats, whilst building the mood with her dark penetrating visuals

More Soon...