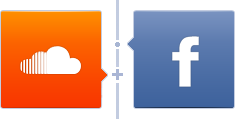 News

Guests:
TRINITY [Pinksilver Rec]
ILLUME [No Qualms Rec.]
DARK NEBULA [Digital Psionics]
REACTANT [Zenon Rec.]
HEDONIX [Cosmic Conspiracy]
AUTONOMECH [Zenon Rec.]
SENSIENT [Zenon Rec.]
PSPIRALIFE [Zenon Rec.]
DJ HI-SHOCK [Gynoid Audio]
ALLAN NONAMAKA [Fervent Rec.]

Collaboration with Melbourne's techno greats to form "When The Smoke Clears", providing Melbourne with the best techno acts from around the world.

CHRIS LIEBING [CLR]
PERC [Perc Trax]
TOMMY FOUR SEVEN [CLR]
AUDIO INJECTION [CLR]
More SUPERSTARS locked in already


New talents, more collaborations, exciting locations and explosive beats

Unstable presents...
☩ Geometric Patterns : Unstable's Psychedelic Easter ☩
▶ SATURDAY 30TH MARCH
▶
FREE ENTRY

▶ LOOP : 23 MEYERS PL, CBD : 10PM-LATE



Easter is a time of celebration, friends, family & joy! So this Easter instead of give our children (you!) Easter eggs, we deliver a mind bending selection of psychedelica! Bringing 2 international artists to the stage, we would like to present to you... SOFIRE [SWEDEN] & COMPRESSOR [UK], both are world renowned forces to be reckoned with and pilots to take you on a twisted journey. Supported by Melbourne's most delicious acts, AZRIN, ISH, KENZO, A CHARGED PARTICLE & BEN EVANS. All accompanied by a story board on the big screens brought to you by the INTELLIGENCE OF INSANITY. Same Bat time, same bat channel. We'll see you @ 10pm-Late @ Loop for a no frills "FREE" night of mayhem.


Tonight's Easter Bunny Slayers:

✪ SO-FIRE [SWEDEN]
- Digital Nature
-

http://soundcloud.com/sofire

✪ COMPRESSOR [UK]
- 24/7 Records
-

http://soundcloud.com/james_compressor

✪ AZRIN
- Zenon Records
-

http://soundcloud.com/unstablesounds

✪ KENZO
-

http://soundcloud.com/ken-zo-official

✪ A CHARGED PARTICLE
-

http://soundcloud.com/achargedparticle

✪ ISH
-

http://soundcloud.com/ish-5

✪ BEN EVANS
-

http://soundcloud.com/benevans



★ SOFIRE ★

Swedish Sofie Elovsson found her passion for DJ'ing in 2008 and started playing in the London underground scene shortly thereafter. Word of this fiery DJ's talent spread quickly across the London dance floors and soon Sofire became one of the most requested artists on the UK market with residency at big productions such as Acidmonkey, ChiChime and Moondrop. Sofire is known for her edgy progressive sound where heavy bass lines meets dynamic melodies and for her strong stage presence andhigh-energy behind the decks. Through immaculate track selections and advanced mixing skills Sofire delivers her sets in a perfect balance of power and flow. Today Sofire is playing on stages and clubs worldwide, sharing the decks with some of the biggest names in the industry such as Ace Ventura, Ritmo and Gaudium.

Sometimes a talent appears on the music scene that blows clubbers away in any place on the Earth. This talent came in a form of a newly-discovered progressive psytrance DJ Sofie Elovsson aka Sofire - a Swedish girl who found her sound only a year ago. However, within that short period of time she has already managed to establish a well-respected name for herself. As label DJ at Digital Nature Records, Sofire is today one of the leading progressive psytrance DJs in London. In a scene, primarily dominated by men it can be hard for any girl to find her way through. But Sofire has stunned many of her competitors with her incredible technical skills, musically trained ear and a genuine high level of energy behind the decks.




★ COMPRESSOR ★

Australian born London Psytrance DJ and live act Compressor, is James England's dance floor smashing alter ego. He spins under the names of James England or James Compressor, and produces full-on Psy under the name 'Esion', or 'Compressor' and can be found almost every weekend behind the decks somewhere around the world doing his part to smash it up. Having built a solid name over the last decade as a DJ starting in the legendary London underground scene in 2000, with the likes of Scorb, EVP, Sinerider, Digoa, AMD, and Dejavoo, to playing for sell out crowds at London's Massive O2 Arena (The Millennium Dome), side by side with the likes of Infected Mushroom, Astrix, Skazi, Talamasca and many many more. With both a powerful presence on stage and the ability to always read the crowds, James is now considered one of the most up and coming psy-trance live acts around. Over the years the Compressor project has created a unique sound encompassing all full power elements of trance, as well as incorporating influences from various musical styles, including industrial, drum and bass, electro, hip hop, breaks, nu metal techno & much more.



Indeed, the Compressor sound is a mixture of varied modern electronic genres, with original funky pumping bass lines and toe-stomping energy, coupled with gritty aggressive sounds and raw power. Compressor has had several releases on Transient (UK), EtnicaNet(Italy/Spain), Yellow Sunshine Explosion recordings, including the sell-out Compressor vs Materia 'Dual Resonance' EP on Twenty4Seven recs (Austria). Currently involved in side projects with Digital Talk, Marcello VOR, Deviant Species, Ex-Gen and Materia to name a few, James is also working on the first Compressor album due to be released end of 2012 beg. 2013, as well as an EP release of his latest collaborative progressive-psy project 'Damage Control' with Swedish knockout DJ Sofire! — and if recent dancefloor anthems 'Ratio Dividers', 'Violeria' and 'Relativity' and 'Distortion Disco' are anything to go by, it's going to knock the psy-trance scene sideways



__________________________________________________________


✓ FREE ENTRY
✓ Non commercial and non conformist underground music


✓ Incredible visuals from our superstar VJ's
✓ Full cocktail menu & great drink prices
✓ 2 x smoking areas
✓ Separate lounge & dance floor spaces


__________________________________________________________


If you are not yet a member of the UNSTABLE SOUNDS Facebook group, please follow the links below to keep up to date with our shenanigans

✜ FB Group:

www.facebook.com/groups/unstablesounds
✜ Website:

www.unstablesounds.net
✜ Venue:

www.looponline.com.au

Lots of love from us all. We hope to see you on the dance floor stomping all night, appreciating this gift to you all



:)




☩ From the Unstable crew ☩